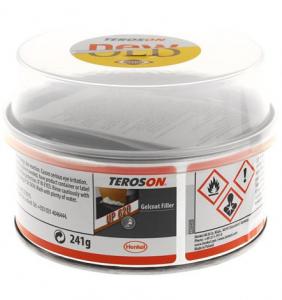 Click to Zoom
Teroson Gelcoat Filler (formerly Plastic Padding) 241g tin
---
Teroson Gelcoat Filler - 241g.

Restores original surface finish to boat hulls and other GRP panels. White gelcoat filler for surface repairs Easy to mix, apply and sand Can be pigmented or painted with any marine paint Use with glass Fibre Mat for Structural repairs to GRP Tub Size: 241g

Previous brand was Plastic Padding, now replaced by Teroson.