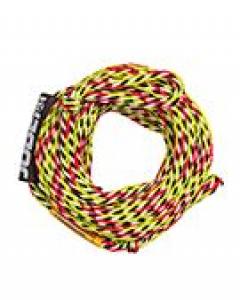 Click to Zoom
Jobe Towable rope - 4 Person 2018
---
Jobe 4 Person Towrope
Riding the water together. How cosy is that? Our super strong towropes are engineered and pull big 3 and 4 rider tubes up to 1882 KG! It has an unique and notable pattern and a rope keeper for tangle-free storage.


Maximum pull 4 persons towables.


Length 55ft.


1 section


Float to keep the rope away from prop.


Break strength ropes: 4150LBS (1882kg).