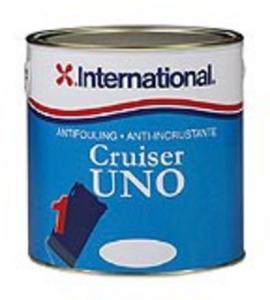 Click to Zoom
Cruiser Antifoul - REDUCED
---
International Cruiser Uno EU Antifoul Paint. 750ml size
Ideal for boat owners who want to get the job done quickly, Cruiser® Uno EU is compatible with most antifouling schemes, and allows you to paint and immerse within one day.
Designed for both motor boats (up to 25 knots) and sailing boats.Contains Copper Oxide and Preventol A4S
Colours, sizes and prices in stock shown below.